Guide entry section:
Guide Entry Text:
Offside is one of the most confusing rules in the game - and rightfully so. It involves a number of moving parts.  
The only way to understand offside is through visuals.
NOTE: The two animations below are tightly connected. View them both. 
Part 1: The Basics of the Offside Call (0:52): 
Image: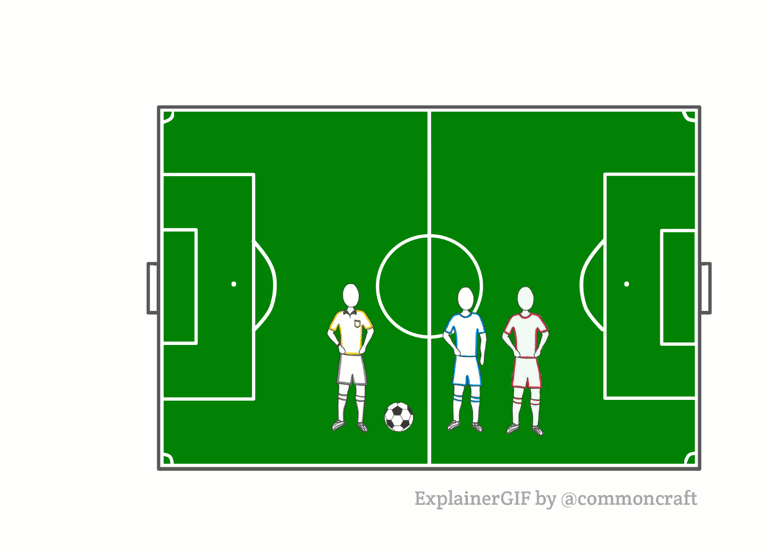 poster image: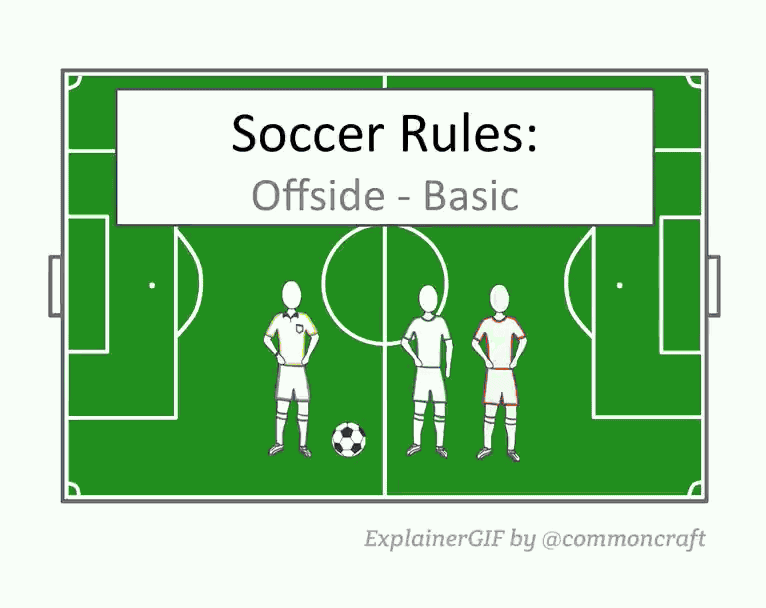 Guide Entry Text:
Now that you have the basic idea, there is one more detail to understand and it's all about timing.  
Offside only matters the instant the ball is passed to the player. 
Part 2: Why Pass Timing Matters in Offside Calls (0:40):
Image: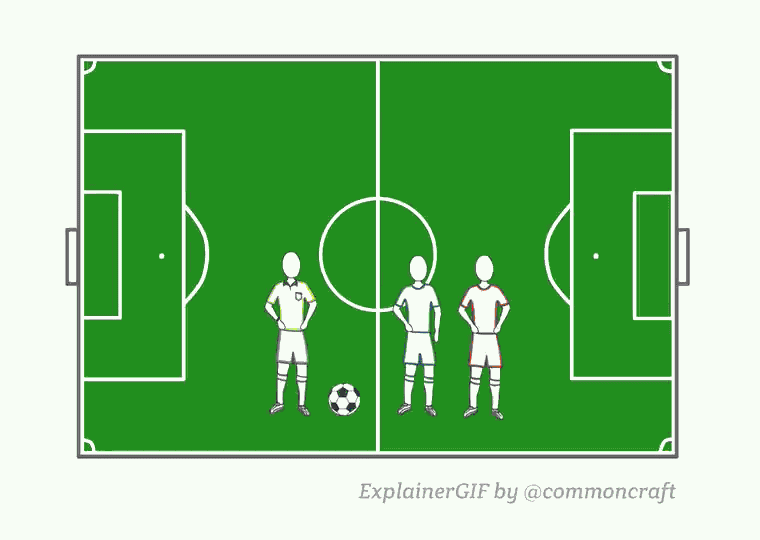 poster image: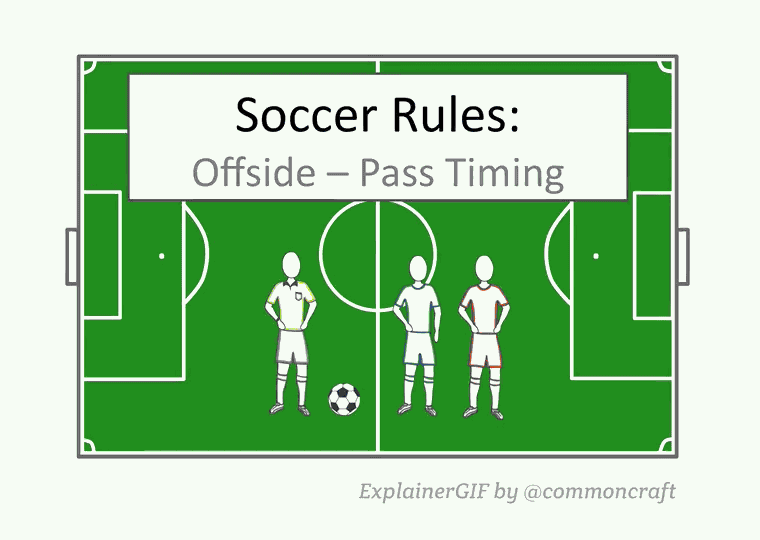 Guide Entry Text:
Click the bird to tweet the message below:
"The offside rule in soccer, explained with animations: http://ctt.ec/oXZgK+"
You might wonder why this rule exists. There are a couple of reasons...
First, it ensures fair play. This rule discourages players from "hanging around" the goal.
Second, it makes the game more compact. Because players cannot receive a pass in an offside position, much of the play occurs between the offside lines. 
This smaller play area makes for a more entertaining and dynamic game to watch:
Image: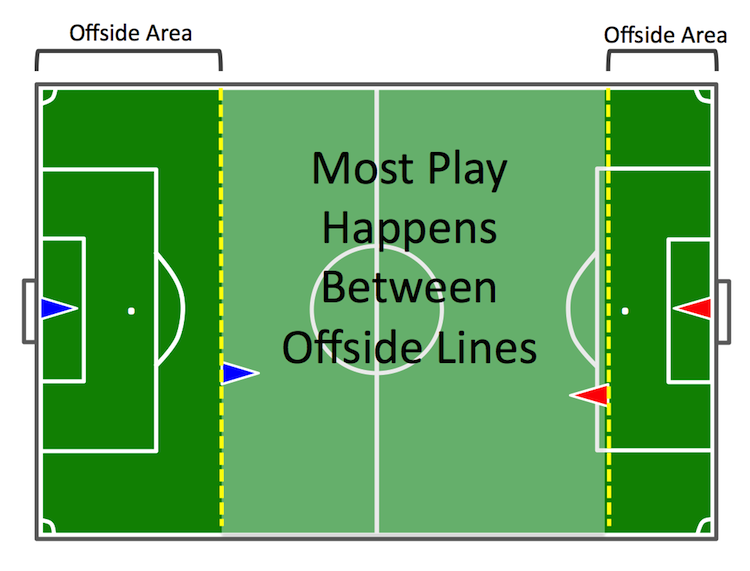 Guide Entry Text:
A few more details to remember:
A player is not offside unless the ball is passed to them. 
A player receiving a throw-in cannot be offside.
A player receiving a corner kick cannot be offside.
A player can be offside during a free kick.
To Review:
Offside is a rule in soccer that ensures an offensive player does not have an unfair advantage. 
It is governed by imaginary lines on both sides of the field. These lines are based on the position of two different points: Either the second-to-last defender or the position of the ball.
If an offensive player goes past the offside line and receives the ball, the player is often offside. 
The player's position only counts at the moment the ball is passed to the player. 
When offside is called, play stops and the other team gets a free kick from the place where the player was offside.
Players cannot be offside on throw-ins or corner kicks, but can be offside on free kicks.
---