Guide entry section:
Guide Entry Text:
In the World Cup, a winner must be declared once the tournament is reduced to 16 teams. This means that no match can end in a tie score, or "draw".
If the 90 minute match ends with a draw, the match goes to "extra time" or overtime. If the score is still tied, a shootout decides the winner.
Understanding the Shootout (0:55):
Image: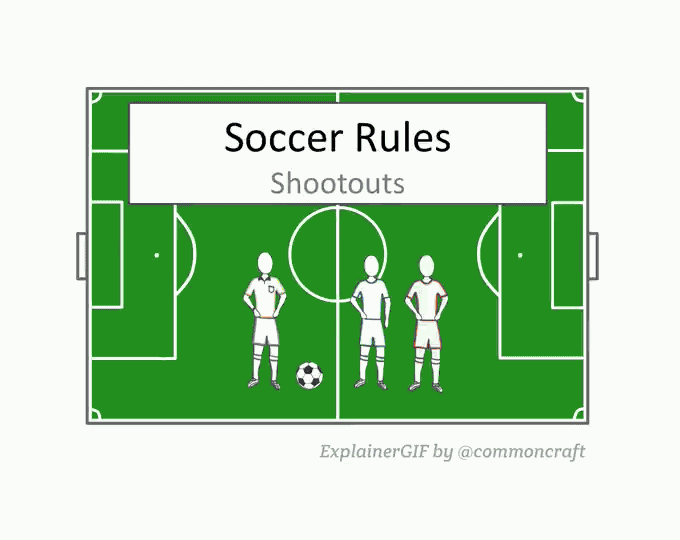 poster image: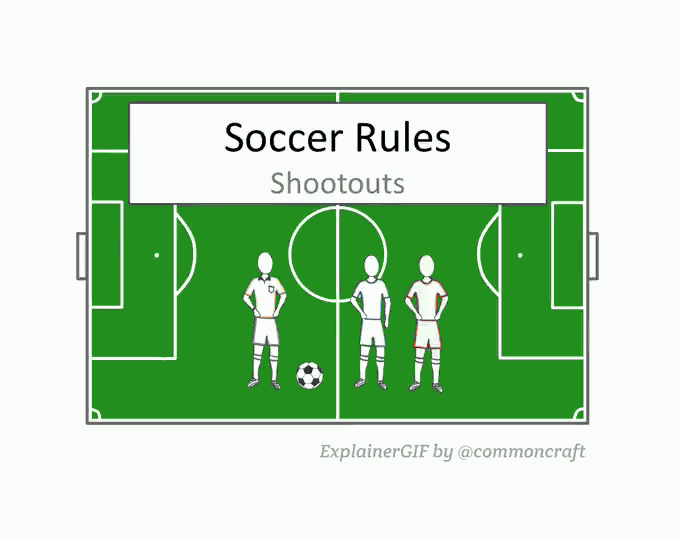 Guide Entry Text:
To Review:
In soccer tournaments, matches cannot end with a tie score or "draw". A winner must be declared.
If a normal match ends with a draw, two 15 minute halves are played. This is not a "sudden death" situation.
If the match is still tied, a shootout is used to declare the winner.
5 players from each team are selected along with one goalkeeper. 
Each player shoots one penalty kick, alternating by team (5 rounds).
If one team has more goals at the end of the kicks, that team wins.
If the shootout score is tied after the first 5 rounds, it goes to sudden death.
In sudden death, the first team to score while the other team misses is declared the winner.
A single point is added to the winner's final match score.