Guide entry section:
Guide Entry Text:
While fouls often involve contact, misconduct often relates to a single player's actions. This could be disagreement with the referee, unsporting conduct, violence, intentional fouling and more. 
Whether it's normal fouling or misconduct, the referee uses a system of yellow and red cards to penalize players. 
Yellow Cards, Red Cards and What They Mean (0:36):
Image: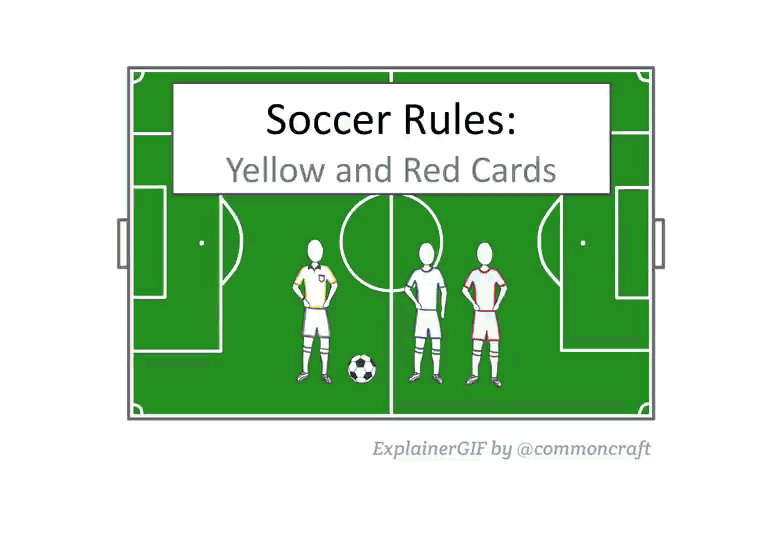 poster image: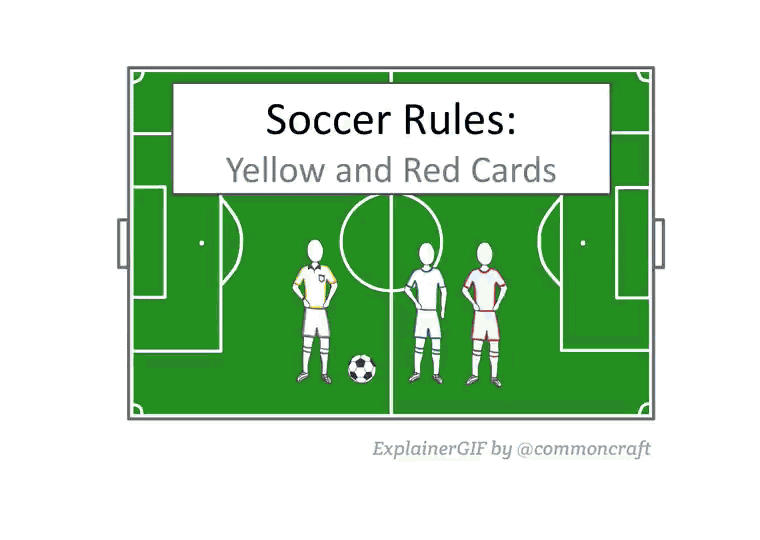 Guide Entry Text:
Cards and Game Suspensions:
When a player is shown a "straight red" (not an accumulation of yellow cards) for a bad foul, the player will be sent off and be suspended for at least the next match.
When a player accumulates two yellow cards over a single match, they can finish the current match, but will miss the next one.
Accumulating two yellow cards over multiple matches will also result in a red card and suspension.  
In the World Cup, the yellow cards accumulate through the first five matches and reset after the quarterfinal games. This ensures the final teams are at full strength.
To Review:
While fouls are player-on-player, the referee may also penalize players for misconduct. This may include unsporting conduct, persistent fouls, delaying the match and more.
The referee uses a system of cards to penalize players for fouls and misconduct.
A yellow card is a warning.
A red card means that the player has been ejected from the match or "sent off". The player must leave the field immediately and the player's team must play with one fewer player for the rest of the match.
Two yellow cards received in one match for a single player equals a red card and the player must leave the match.
A "straight red" for an egregious action, for instance, will result in a suspension from the following match as well.